Recession...What Recession??
Thats what Diddy's motto has been this holiday season. The mogul, along with Ciroc Vodka, Offer Mayor & NYC 1 Million Dollars To Change New Year's Eve Ball To Ciroc Blue!....>Recession?..What Recession??
Diddy also thinks it would be a nifty idea to give thousands of NYC's homeless community an IPOD Nano full of inspirational music.....Hmmmmm homeless= w/o home....
OOOOO 50 isn't recession proof! MTV cancelled Curtis' new show!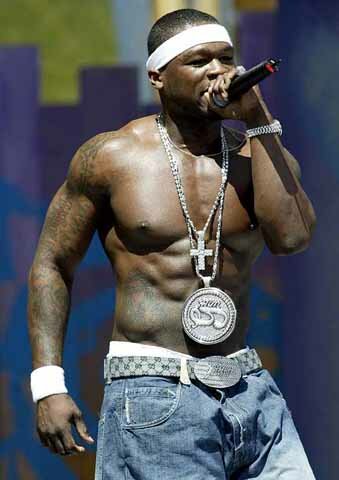 MTV is hurting really bad right now. Declining viewership among its core audience of 12- to 34-year-olds, is causing the once powerful music network to revamp its image.
"Our new shows will feature themes of affirmation and accomplishment," says Brian Graden, president of entertainment at MTV Networks music channels and president of Logo. "Our shows are going to focus less on loud and silly hooks and more on young people proving themselves. These are themes that are consistent with the Obama generation."
50 talks Lil Wayne & Trina, And Why Buck got robbed!! Seven minutes...deep ish though!!
Whoaaaa!!! Did ya'll see how Souljah Boy's album flopped!!??!! I think he did about 40K.....But that's not a shot at him because this quarter was full of big drops that equated to big flops.
Killer Of T.I.'s Friend Sentenced To 66 Years
Jay-Z & Mary J Blige Sued For Stealing Songs
T-Pain Goes Country, Works On Album With Lil Wayne
America's Next Top Model winner, Eva Marcelle and actor Lance Gross are engaged.
And thats it for Totally Random Ish......