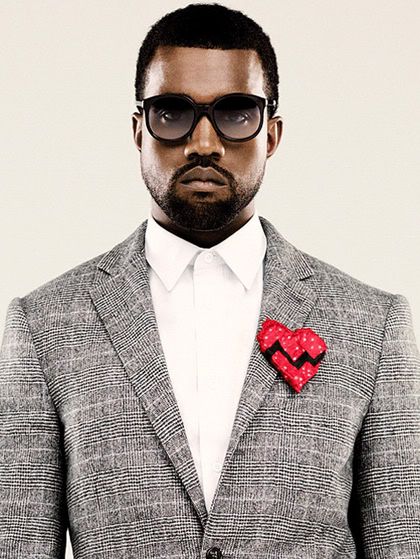 For all those non believers, nay sayers, and doubters- who said I was crazy when I said Ye' was gonna change the concept of his forthcoming project "808's & Heartbreak"....I got footage bishes!! Yeezy's listening to the fans..*please gimme another "Good Life"*
In a recent interview with Los Angeles' Power 106 Morning radio jock Big Boy, Ye' expressed how he's gonna come on back to right field and scaling back on the "far left" aspect of the project.
The album is believed to be hitting store in a month!
I'm a Kanye' fan from way back...and I'm sorry but an too much of anything is a bad idea-->auto tune and 808's on every track?!?...
Gimme A Break!!! Praise the lawd for change!!