My Favorite Celeb Style Of The Week:
J-Lo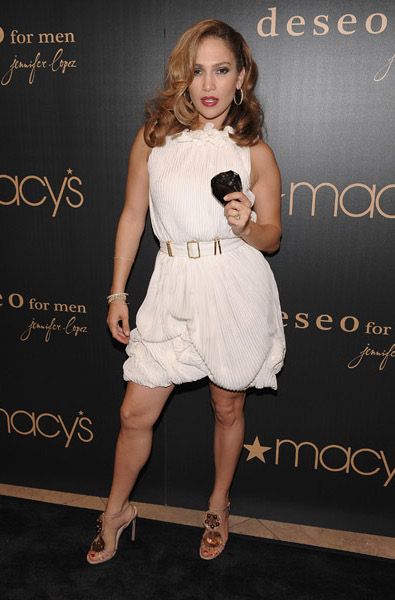 Jenny was debuting her new mens fragrance at Macy's-->Str8 Hustler!
Is it me or does Jenny smash it every rip!!??!!
So fly
Cover Of The WeeK:
It's Zaria from Parenthood
Reagan Gomez is set to cover the October issue of KING Magazine-->Get it girl!!
The Leak:
This week several Hot Tracks have been leaked from T.I.,Hot Sh*T!!!
Whatever You Like REMIX- w/Trina, Foxy Brown
Ladies Stand Up!!
Click The Pic 2 Listen!!
Alicia Keys ft Jack White--Another Way To Die!

The ISH!!
We now have a black Amy Winehouse!!!
Do ya'll remember Blu Cantrell-- the breathe taking beautiful, blue eyed songstress??
Well apparently, she's playin with that powder......
Post drug binge............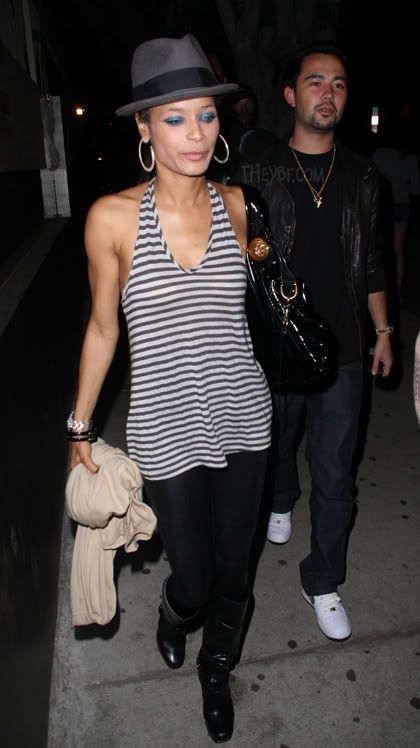 All I can say is "GIVE IT UP..GIVE IT UP" Amy...oops I mean BLU
****************************************************************************************
Jumpoff's Need Love 2!!!
When will jump off's. ol ladies, boo's, baby mommas, significant others--> all learn to play there position???
Well this shit has had me laughing all week!!! This chick--claimed to be Tip's jumpoff--> then said she never met him---> then said she new the couple very well (STALKER)--->has been blazing the blog sites with stories that Tiny (Tip's Fiancee) has been entertaining her stupidity!
It all began when aspiring model (JUMPOFF), Janecia Ortega felt the need to put her groupie status on front street by harassing Tiny with some unfriendly commentary.
And Tiny-->who claims she didn't respond to that foolishness-->

"I just want to clear this up. That was not me. That didn't come from me. I would never say anything like that to anybody. That sh*t is crazy. I don't have to prove anything to anyone and I'm not going to disrespect my family to do that. For one crazy person. I'm not even a computer person like that for me to be going back and forth fussing with one girl about my relationship. I don't have to do that. People talk about my relationship every day. That don't bother me none."

Gave Janecia a piece of her mind--

"No matter how many accounts you open up b*tch just to holla at me, you still will only be a fantasy. You know like a fan 2 see him like in concert. The only thing you can do is s*ck his d*ck no matter what I HAVE HIS HEART!!"

Full excerpts with screenshots can be found at
www.necolebitchie.com
.
I would put up ol'girls myspace---but her 15 minutes are up!!!lol
That shit is banana's!! My take on it:
I think Tiny did respond to the J.O--mainly because chick commented on some very personal things in regards to her kids. I also believe that the chick was a scorned, bitter former jumpoff who wanted some attention.
But I also believe that they both should've played they position.
So to all the other "JUMPOFF'S" thinking about coming from under the sheets--> SHUT UP!!! You will look really stupid and I will LAUGH @ U!
Remember: "Boss Bitches Do It Well! Fake Hoes Kiss and Tell" -Queenie
Damn Tip--> keep ya women in check bra!!.
*************************************************************************************
Remember when Jigga man made history performing at Glastonbury???
Well he pissed this lame ass dude from Oasis off!! And dude made a Fuck BIGGA Anthem.--->Y he had to throw "B: in it?....I guess Jim Jones will jump on the remix!!! WOMP...WOMP!
Peep out this video:
***************************************************************************************************
I usually don't comment on political ish, however Stupid Sarah strikes again!
Boy......Boy....Boy!!!! I am truly disappointed in the Republican Party's lack of effort, preparedness, and a publicist for Stupid Sarah!!! And if they tried......I am utterly infatuated with their stupidity!
Governor Palin aka Stupid Sarah, was interviewed by Katie Couric yesterday and.....well.....let's just say, she gave me my laugh of the week!!
And Saturday Nite Live roasted her A$$!!
Watch This!
And confidence to possibly run for Governor --> after all you don't need know Geography, Economy, or any other form of Social Studies! Russia is Alaska's neighbor....right? LMAO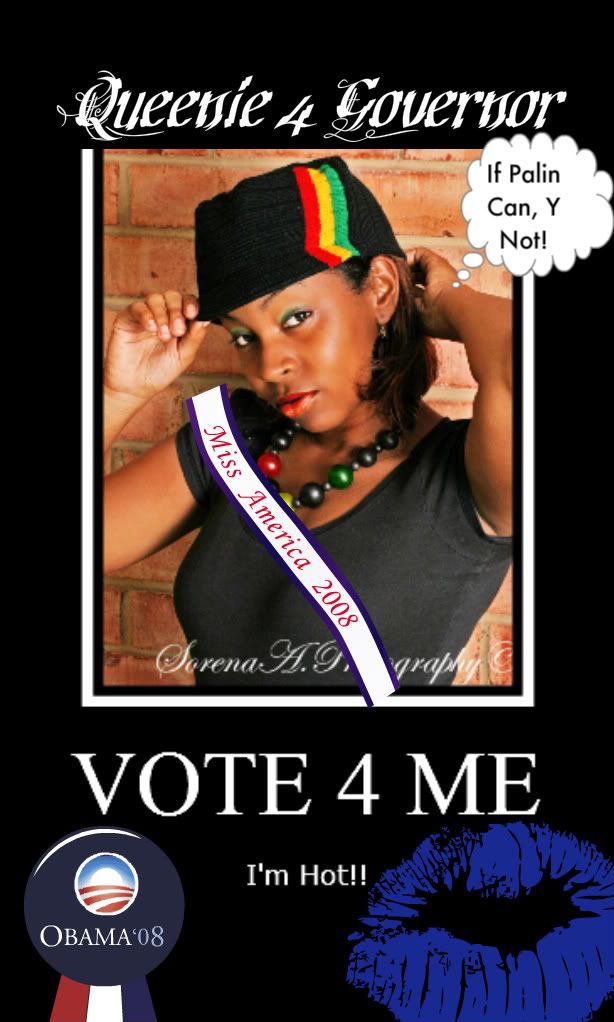 JOKING!!
Well, if you don't believe me, watch for yourself!!
Sarah fucks it up--> Part 2
Let me also say that, I am pro woman…..by no means am I taking shots at her for that! I am taking shots at her for allowing someone to place her in a situation she CLEARLY wasn't prepared for—and that is being on the ticket for VP! If ol'Johnny boy croaks (he's 72), this Jessica Simpson impersonator, will be PRESIDENT!! Sorry ladies, but she's no Hillary Clinton, she's no Condoleezza Rice, she's no Oprah! And she has managed to single handedly, make all soccer moms look FOOLISH!